A number of the big players in the full-size luxury sedan segment appear to be going increasingly sporty with their models at the moment. But if you want a true large, luxury sedan that won't break the bank, the 2018 Lincoln Continental and Genesis G80 are real contenders. So, let's check them out and see which is best in a head-to-head comparison.
2018 Lincoln Continental vs Genesis G80
Which Design is Worthy of a Luxury Sedan?: Lincoln Continental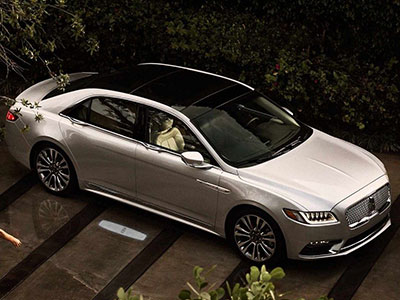 If you're going to resurrect a glorious sedan name of the past when crossovers are all the rage, you have to make a little noise by doing something different. That's exactly what Lincoln has done with the Lincoln Continental. The Lincoln Continental is unashamedly retro in its styling, embracing the big is beautiful philosophy. With the Lincoln Continental, you get a big car with a big engine, big chrome, and big wheels. The design is not old-fashioned, but the overall retro flair is enough to catch the eye of passersby.
This year's Genesis G80 sees a number of updates to its styling, including new front and rear fascias and modified headlights. You won't find anything revolutionary about the look of this sedan either, but it keeps the handsome presence you'd want from a model of this stature. We're not sure if the Genesis G80 has the eye-catching flair of the Lincoln Continental, despite being very attractive on its own merits.
What About the Interior?: Lincoln Continental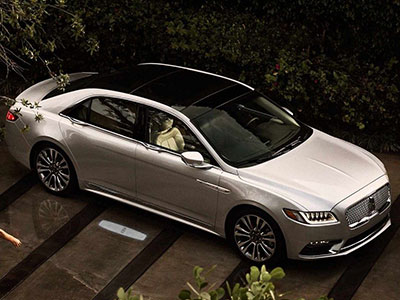 The Lincoln Continental is a luxury car, and everything about the interior only reinforces that fact. But Lincoln has realized, ahead of some of its rivals, that the most important place to worry about comfort is the rear. Yes, plenty of owners will drive their Lincoln Continental, but plenty more will be used as hired cars for drivers to ferry around people who demand true luxury even in the back seat. With an incredible 41.3 inches of rear leg room, Continental is catering to this part of the market--and it's hard to think of many rivals that even come close.
Of course, the Genesis G80 also checks all the luxury sedan boxes of comfy seats, plush leather, and real wood, but the Lincoln's big strength is also the biggest weakness of the Genesis. With almost six and a half fewer inches of rear leg room than the Lincoln has to offer, the cramped back seat is a big oversight by Genesis and hands this round clearly to the Lincoln Continental.
How Are They Equipped?: Lincoln Continental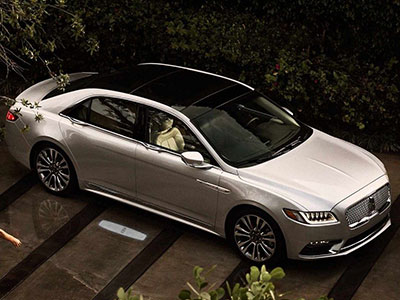 The Lincoln Continental has an outstanding list of standard equipment and optional features, a very good infotainment system, and an impressive range of interior trim choices. Entry level Premiere models get a 10-speaker AM/FM/XM audio system, synthetic leather upholstery, and an 8.0-inch touchscreen with Ford's new and much improved Sync 3 infotainment interface. The Select and Reserve trims move the opulence upwards, and the Black Label is almost off the scale.
Genesis, like its parent brand Hyundai, knows a thing or two about equipping vehicles well. The G80 possibly isn't quite as comfortable and luxurious as the Lincoln Continental, but it's not far behind. Along with the incredible warranty, the G80 also comes with three years of valet service where it will be picked up, serviced, and returned when finished. That thoughtful, and luxurious, service is pretty impressive, but the Lincoln Continental's more impressive finishes still nudge out the Genesis G80 here.
How Do They Perform?: Genesis G80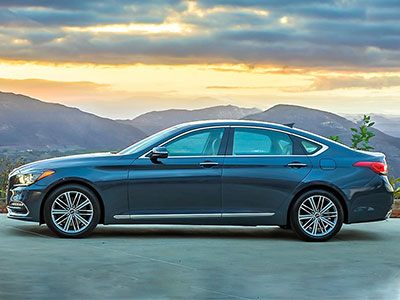 The Lincoln Continental offers three different engine choices: a 3.7-liter V-6, a twin-turbo 2.7-liter V-6, and a 3.0-liter twin-turbo V-6. That translates into a choice of 305, 335 and 400 horsepower, respectively, with a six-speed automatic transmission sending those considerable amounts of power to the front or all four wheels depending on your choice of front or all-wheel drive.
A trio of engines is also on offer with the Genesis. The base engine is a 311 horsepower 3.8-liter V-6, the most powerful unit is a 420 horsepower 5.0-liter V-8, and now there's a new 3.3-liter twin-turbo V-6 developing 365 horsepower in the G80 Sport. You won't see a huge difference when you set them side-by-side, but the Genesis does have the slight edge here.
Learn More about the Lincoln Continental

Some people question the luxury credentials of the Lincoln brand, but that seems absurd to us when the 2018 Lincoln Continental to the Genesis G80. The G80 is a very good car, with many of the attitudes of a true luxury sedan, but the Lincoln Continental has a better idea of what it takes to be a full-size luxury sedan in today's increasingly demanding market.