Although full-size, no-compromise SUVs are still selling in bigger numbers than anyone might have imagined a decade or so ago, the main competitors in this segment are still the same. There's something to be said for historical powerhouses--if it ain't broke, don't fix it. At the top of your list of full-size SUVs should be the 2017 Lincoln Navigator and Toyota Land Cruiser. But which one will triumph?
2017 Lincoln Navigator vs Toyota Land Cruiser
Styling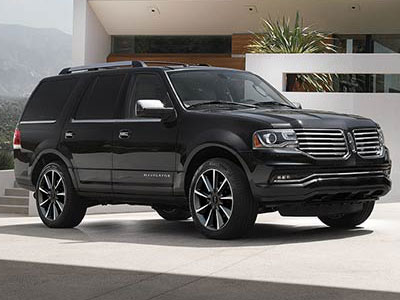 These leviathans are often more substance than style, but manufacturers don't ignore styling completely. The Lincoln Navigator was the first model that brought real bling to the segment, although it now looks a little reserved compared to some current rivals. The basic shape has remained largely the same, but multiple updates have kept it looking purposeful, contemporary, and full of presence.
The Land Cruiser ignores creases and sharp angles in favor of a more rounded, almost bulbous look. The current model is something of a throwback to versions from the 1990s with a little over-reliance on chrome at the front. In falling somewhere between looking retro and aged, the Toyota hands this round firmly to the Lincoln Navigator.
Interior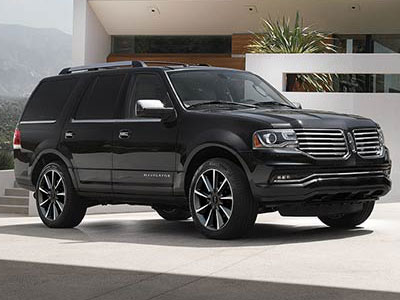 A number of full-size SUVs claim to have the largest interior in the automotive world, but the Lincoln Navigator's claim actually has merit. It's also much more lavishly trimmed and equipped than it used to be, so it's hard to think of much more comfortable ways for passengers to travel the roads. It's spacious, luxurious, comfortable, and quiet, getting close to being as good as interiors get in this class.
Nobody will be uncomfortable inside the Toyota Land Cruiser, that's for sure. As well as being spacious and comfortable, the interior seating flexibility offers a large degree of utility too. The only real problem is the quality of some of the materials, or rather the lack of quality, at this price point. It's got to be another win for the Lincoln here then.
Performance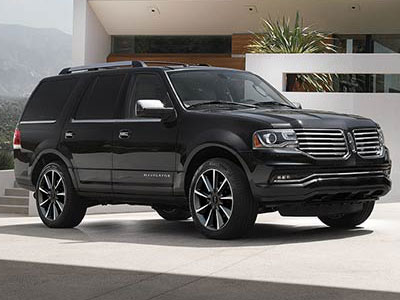 As is the way of things with this type of vehicle, the 2017 Lincoln Navigator offers only one engine. It may be a surprise that in a vehicle of this size it's not a V-8, though, but is instead a 380 horsepower 3.5-liter twin-turbo V-6. There's no turbo lag and it's actually more powerful than the old V-8. The Lincoln Navigator is no longer moderately quick; it's actually now closer to being aggressively fast.
Toyota goes more old-school with the Land Cruiser by fitting a 5.7-liter V-8 that develops 381 horsepower and 401 lb.-ft. of torque. It works well with the permanent four-wheel drive and its 0 to 60 mph time of well under seven seconds is impressive, but this is still another victory for the Lincoln and its more powerful and more modern performance.
Capability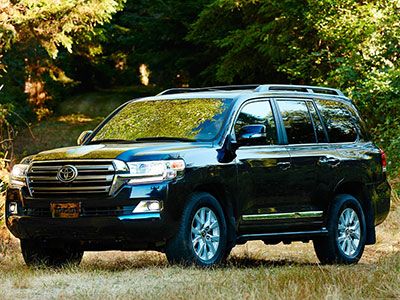 The Lincoln Navigator seats up to seven people, but that's only part of its impressive capability. It's available in 4x2 and 4x4 formats, and 4x2 versions can also tow as much as 9,000 pounds. It also has a total cargo volume of 103.3 cu.-ft. with the rear seats folded, or 18.1 cu.-ft. with all seats in place.
Straight away the Toyota has an advantage because it can seat up to eight people as opposed to seven in the Lincoln. It does fall well short when it comes to towing though, with a best of 8,100 pounds. The Land Cruiser doesn't have as much cargo volume as the Lincoln Navigator either, but where it does win is where the pavement ends. The body-on-frame format helps to make this one of the very best off-road vehicles of any type anywhere in the world. Toyota has continued to build on this for years and the Land Cruiser is unrivaled off-road in many opinions. This section has to be a tie as the Lincoln wins on the pavement but the Toyota wins everywhere else.
Learn More about the Lincoln Navigator

Neither of these vehicles can really claim to be anywhere near "cutting edge," but the Land Cruiser is really starting to show its age. The Lincoln Navigator's more modern twin-turbo V-6 shows that the Lincoln is far more contemporary, and when it comes to interior space and comfort there's little out there to beat or even seriously rival the Lincoln Navigator. The Land Cruiser is also achingly more expensive than the Lincoln Navigator, so the Lincoln is our clear winner here.