The 2017 Lincoln Navigator and the Ford Explorer are among the most impressive full-size SUVs on today's roadways. You'll love their family-friendly passenger space and high-tech safety gear. Both models are also big on utility, supplying the towing capabilities you crave. If you're wondering which model is right for you, check out our four-category comparison guide.
2017 Lincoln Navigator vs Ford Explorer
Power & Utility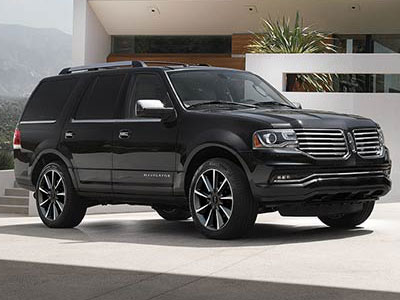 The 2017 Lincoln Navigator is the perfect pick for stylish drivers who require real utility. It combines luxurious accommodations with major power, towing up to 9,000 pounds. Its impressive four-wheel drive system provides maximum traction when you need it.
The Ford Explorer isn't quite as big on utility, towing max loads of 5,000 pounds. Still, it blends impressive power with modern fuel economy, striving to help you save money at the pump. With all-wheel drive, you'll enjoy increased authority as you travel down wet or icy roads.
Safety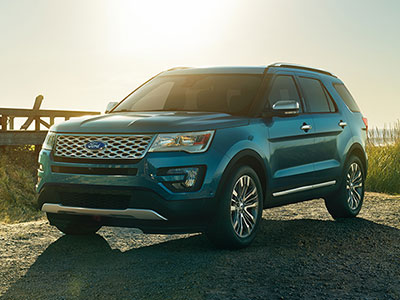 Here we like the Ford Explorer. In government crash tests, it earned a perfect five-star rating for overall safety. With advanced technology, like the lane-keeping assist system, the Explorer monitors your surroundings and helps you avoid danger.
Of course, the Navigator was a stiff competitor in this category. Before you back out of your driveway, you can use the Navigator's rearview camera to spot any obstacles in your path. The post-crash alert system automatically dials 9-1-1 when the airbags deploy.
Interior Refinement & Passenger Space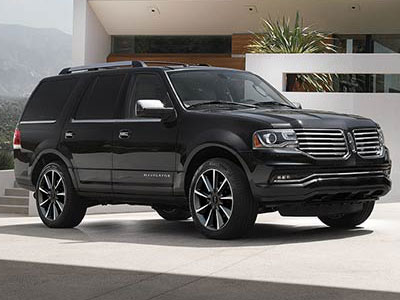 Thanks in part to its status as a luxury vehicle, the 2017 Lincoln Navigator wins this competition handily. Its handsome leather upholstery and high-quality finishes offer a taste of the finer things. Comfort features, like heated seats and dual-zone automatic climate control, help you maintain the perfect temperature.
The Ford Explorer is a close second, offering stylish options like the two-tone suede-and-leather seats. Unlike in the Navigator, the third-row seats are a bit of a tight fit for adult-size passengers. The Explorer does, however, supply generous head- and legroom in the first two rows.
Tech & Convenience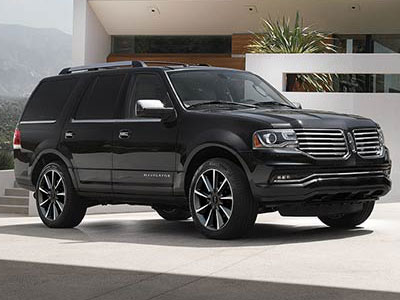 In terms of modern technology, the 2017 Lincoln Navigator comes out on top. All models come with the Sync 3 infotainment system, which makes life easier with smartphone integration features like voice-to-text messaging. The Navigator also includes a 110-volt, household-style power outlet, so you can plug your laptop in and do a little work on the go.
The Ford Explorer doesn't come as fully loaded as the Navigator, but you can always opt into features like the innovative infotainment system. When you add navigation, you can explore new territory without a hitch.
Learn More about the Lincoln Navigator

Both SUVs deliver potent power and rich interior comfort, but the 2017 Lincoln Navigator has a definitive edge over the competition. Inside, all three rows supply world-class head- and legroom. Plush leather seating gives the cabin an air of luxury. The Navigator's safety gear helps keep you protected on the highway. On the road, the Navigator provides excellent power and a smooth ride. Take the Navigator on a test drive today!