Midsize crossovers, especially those without a third row seat, are vehicles bought because people want them rather than need them. Compacts are bought for tight urban spaces and fuel-economy, and full-size crossovers are close to being the ultimate family haulers. Midsize models fit neither of those profiles, so they've got to be desirable first and foremost. Two that fit the bill are the 2017 Lincoln MKX and the Volkswagen Touareg, so let's see how they measure up.
2017 Lincoln MKX vs Volkswagen Touareg
Styling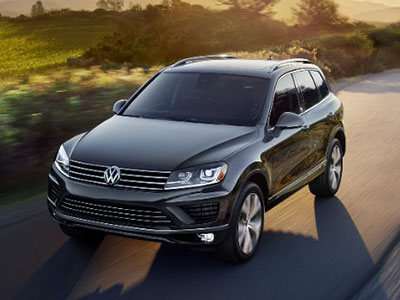 The outline of the 2017 Lincoln MKX is much like many other crossovers when viewed from the side, but the front fascia is all Lincoln. That front fascia helps the Lincoln MKX stand out from the crowd, although along with the rear there are definite MKC influences at play here. The Lincoln MKX is handsome and attractive with a premium air about it and a nice touch of individuality.
Early versions of the Touareg and the smaller Tiguan were pretty nondescript designs that buyers chose because of the VW reputation for quality rather than the way they looked. The latest Touareg isn't like that though, as it now has a contemporary, sculptured exterior that's actually attractive. While we appreciate the uniqueness of the MKC, we're won over by the Touareg's contemporary look.
Interior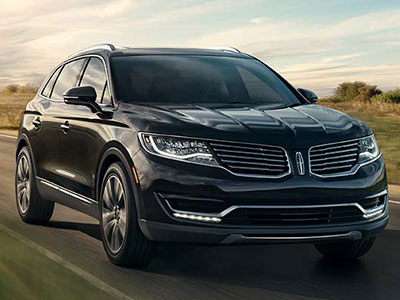 Not squeezing a third row into the Lincoln MKX means there's quite a bit of room inside the Lincoln, enough for up to five occupants and all their stuff. Front seat passengers are blessed with acres of space, and it's not exactly cramped in the back either. The textures and materials are of a high quality, and the Black Label interior themes are especially opulent.
The interior of the Touareg is very similar to that of the Passat, but the materials are a little nicer and the cabin is better equipped. There's a decent amount of room for front and rear-seat passengers, but cargo space is a little limited and the price suggests a more premium feel should be expected. The interiors therefore provide a win for the 2017 Lincoln MKX.
Powertrains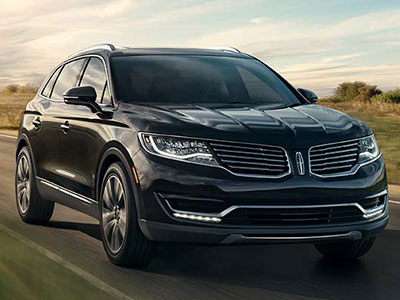 The standard engine in the Lincoln is a 3.7-liter V-6 offering 303 horsepower. All three trim levels are also available with an optional 2.7-liter twin-turbo V-6, which then ups the power ante to 335 horsepower. Both engines come mated to a six-speed automatic transmission that sends the power to your choice of the front or all four wheels.
The good news for the Touareg is that all models are standard all-wheel drive, but the bad news is the engine is a take-it or leave-it situation. Thankfully it's still a good old V-6 and not a turbo-four, but its 280 horsepower isn't a match for either unit in the Lincoln so this is another triumph for the Lincoln MKX.
Features and Equipment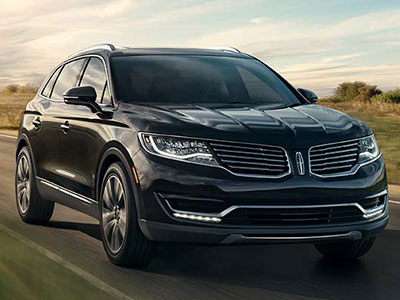 If you're looking for a bonafide luxury model, the Lincoln MKX certainly checks that box, especially when you start to dip into the options list. Base Premiere models come standard with: proximity key, automatic dual-zone climate control, parking sensors, active noise canceling, leatherette upholstery, Sync 3 infotainment system and Bluetooth connectivity and audio streaming.
The Touareg isn't sparse either, with the entry level Sport model getting 18-inch alloys, bi-xenon adaptive front lighting, LED daytime running lights and taillights, leatherette upholstery, heated front seats, dual-zone automatic climate control and a touchscreen infotainment system, all standard. It's a decent list, but the Lincoln MKX has a more extensive offering of standard features and equipment.
Learn More about the Lincoln MKX

Today's Volkswagen Touareg is a more attractive vehicle than its predecessors, but it's something of a mass-market model trying to be a luxury vehicle. To be fair, it does come with a luxury price ticket, but it's definitely a level below true luxury brands. The 2017 Lincoln MKX is the opposite, as it's a luxury model with a price more like a mass-market model, especially at lower trim levels, and that's why it's our winner here.