Buyers have some excellent midsize crossovers to choose from right now, especially when it comes to the luxury area of the market. If you're looking at domestic models, the 2017 Lincoln MKX and the Cadillac XT5 might well be at the top of your list to consider. Let's see how they shape up in a head-to-head comparison with each other.
2017 Lincoln MKX vs Cadillac XT5
Styling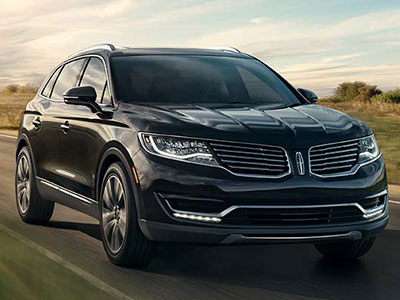 Apart from perhaps sports cars, there are few areas of the auto market where styling matters more than luxury crossovers. The side-body sculpting of the 2017 Lincoln MKX is now softer and more graceful and voluptuous than it used to be, while the overall profile is a little more wagon-like. It doesn't look as tall and upright as many luxury crossovers so there's a sleeker, sportier style than many of its rivals claim.
The exterior of the Cadillac XT5 seems to fall somewhere between too polarizing and too bland, depending on your point of view. The Cadillac Art & Science design philosophy isn't to everyone's taste, but the XT5 certainly isn't the most extreme variation on the theme. It's therefore a little too radical and angular for some, but at the same time a little tame for Cadillac enthusiasts. For its ability to be attractive to nearly any buyer, this round goes to the 2017 Lincoln MKX.
Features and equipment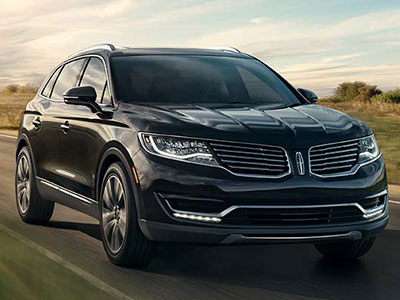 There's an impressive list of standard and available features and equipment with the Lincoln MKX, and its large infotainment screen, huge range of available options and the Black Label's decadent trim and after-purchase servicing are particularly admirable. It's not cheap, but like most things in life, you get what you pay for.
As you'd expect, there's no shortage of gadgets and goodies in the SRX, but some of them are not as intuitive and tried and tested as they are in the Lincoln MKX. For example, the CUE infotainment system in several models can have glitchy navigation that's liable to dropping destinations without warning, and overly sensitive haptics can register commands when you're not really meaning to. Another victory for the Lincoln MKX then.
Performance and handling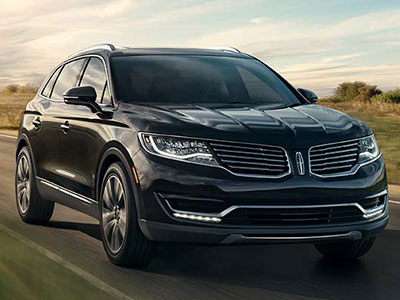 There are two V-6 engine options for the 2017 Lincoln MKX, one normally aspirated and the other a smaller displacement turbo. The standard engine is smooth and powerful, while the turbo adds a little more spice and entertainment without compromising that luxury feel. Body control is pretty good, and the Lincoln MKX's variable dampers help to deliver an enjoyable ride.
You only have one engine for the Cadillac XT5, which is a 3.6-liter V-6 that isn't exactly lazy, but isn't particularly inspiring or quick either. To drive, the XT5 feels even heavier than you might imagine when pitched hard into a corner, which is more than a little disconcerting as the center of mass feels higher even though it isn't. Another round won by the Lincoln MKX.
Cost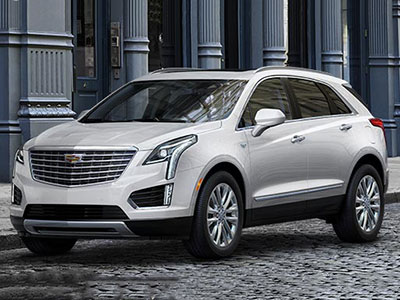 These are unashamedly luxury models, so cheap and cheerful isn't really the goal here. That said, the least expensive 2017 Lincoln MKX has a starting MSRP of around $38K and the top model's MSRP tops $55,000. For a luxury crossover, this price isn't bad at all.
Perhaps surprisingly, the Cadillac XT5 starts around $37,500 and tops out at a little over $51,000, which is less than the Lincoln MKX. Though the difference is not huge, we'll give the edge to the Cadillac here--affordability can matter even in the luxury market.
Learn More about the Lincoln MKX

Though both the 2017 Lincoln MKX and the 2017 Cadillac XT5 both provide a luxury crossover SUV experience, the XT5 lags behind the Lincoln MKX in a head-to-head comparison. The 2017 Lincoln MKX offers a beautifully styled, smart performing, and well-equipped answer to German luxury models.