Luxury crossovers are plentiful these days, and it's hard to think of many that don't deserve the name. As they come in all shapes and sizes, and two of the most popular comparisons are the 2017 Lincoln MKX and the Audi Q7. But which of these options is best--and can a 5-seater take on the 7-seat Audi and win? Take a look at our comparison guide and see which is the better buy.
2017 Lincoln MKX vs Audi Q7
Exterior Styling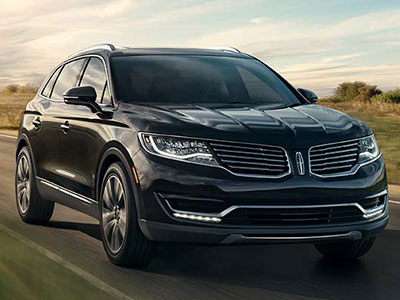 The 2017 Lincoln MKX isn't cutting-edge or ultra-modern in terms of its exterior styling, but it is handsome, full of presence and instantly recognizable as a Lincoln. The Lincoln MKX is the most popular model in the range and it has been for a while--it's not difficult to see why.
Despite being closer to the size of a traditional truck-based SUV, the look of the Audi Q7 is more that of a tall sport-wagon than anything else. It is a handsome vehicle with plenty of presence, but it's not what anyone would really call a head-turning design. Its styling probably won't put anyone off, but we're guessing that the Q7 style won't attract any buyers either.
Features and Equipment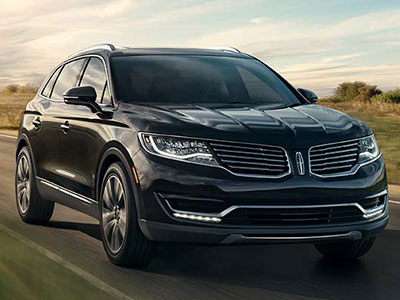 You can pretty much have any feature or piece of equipment you want in a Lincoln MKX, although it will mean paying extra for options at lower trim levels. A large standard infotainment screen is a nice touch, and entry models also include a proximity key, automatic dual-zone climate control, parking sensors, active noise canceling, leatherette upholstery and plenty more.
There's some sensational high-tech wizardry available in Q7, but to get some of the very best stuff means going towards the top of the trim levels and then paying extra on top of that. The adaptive chassis package, premium Bang and Olufsen BeoCore sound system, and power closing doors are impressive, but the price for all that on top of the Prestige trim level can get eye-watering. The Lincoln MKX wins again for its features and equipment being more accessible to the majority of buyers.
Interior Space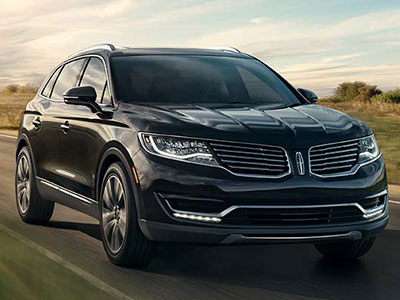 Being a midsize rather than a full-size crossover like the Q7, the 2017 Lincoln MKX should have considerably less room inside, but that's not quite the case. As the Lincoln MKX doesn't have to squeeze a third-row seat into its cabin, the five passengers it does accommodate have a good amount of room in the front and the back seats. You'll find 42.8 inches of front legroom, 39.6 inches of rear legroom, and more than 39 inches of headroom in the front and the back of the Lincoln MKX.
The Q7 is a pretty sizeable vehicle, which is fine if you regularly need to accommodate six or seven people inside. If you don't, and five is your normal maximum, it falls short of its rival here for front and rear legroom and headroom. This is another win for the Lincoln MKX then.
Engines and Performance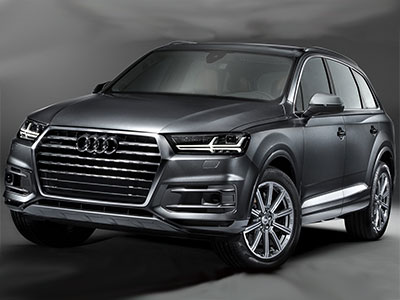 There are two V-6 engines available for the 2017 Lincoln MKX, which are the standard 303 horsepower 3.7-liter and the twin-turbo 2.7-liter that develops 335 horsepower. Both engines send the power to the front or all four wheels through a six-speed automatic transmission, and both engines are capable performers.
The Audi just offers one engine, but it's a match for the optional unit in the Lincoln MKX as it's a 3.0-liter V-6 producing 333 horsepower. Despite the Audi's extra bulk, it's actually one of the best handling SUVs in the market, especially with the available four-wheel steering and active suspension. This section is a clear win for the Audi then.
Learn More about the Lincoln MKX

If you need seven seats you would obviously opt for the Audi, but buyers considering both of these vehicles are not likely to be worried about ferrying five passengers. The Lincoln actually has more interior space in the Lincoln for five people, and comes at a much lower cost than the Audi Q7. The Audi is a fine vehicle, but at $15,000 more in entry level form than the Lincoln MKX, it's an expensive choice if you don't need those two extra (small) seats.