When you crave upscale comfort and Brady-Bunch-style interior space, the choice between the 2017 Lincoln MKT and the Buick Enclave can feel contentious. Both models seat seven or eight passengers, depending on whether you select second-row captain's chairs. These models also aim to please with their luxurious cabins and Jet-Ski friendly towing capabilities. Check out our comparison guide to learn more about each model.
2017 Lincoln MKT vs Buick Enclave
Upscale Style & Comfort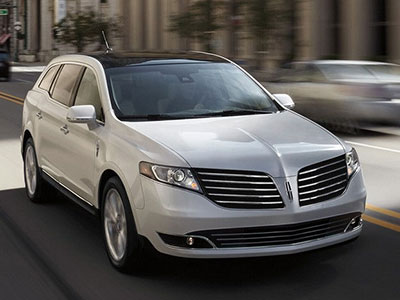 The 2017 Lincoln MKT is stacked with luxury items for an impressive on-road experience. All models come standard with leather upholstery, which adds to the Lincoln MKT's upscale vibe and makes for an excellent road trip. This SUV also comes standard with tri-zone automatic climate control, creating the perfect temperature for everyone.
Unlike the Lincoln MKT, the Enclave doesn't come standard with leather seating - you have to upgrade to the Leather model for full leather upholstery. While it's not quite as luxurious as the Lincoln MKT, the Enclave does provide a leather-wrapped-tilt-and-telescoping steering wheel, which adds a splash of style and helps you find the perfect position behind the wheel.
Technology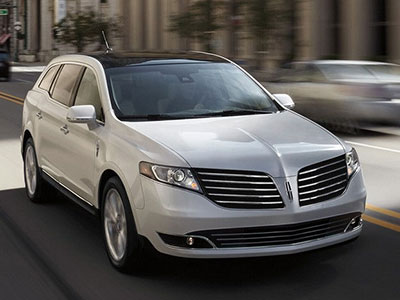 For the latest in smartphone integration and infotainment technology, don't pass up the 2017 Lincoln MKT. It comes standard with Apple CarPlay and Android Auto - features that you'll soon find you can't live without. This technology displays smartphone apps directly on the central touchscreen so you don't have to look at your phone as you drive. The Sync 3 infotainment system is equally commendable, with voice controls that let you alter navigation routes or search for music without looking away from traffic.
The Buick Enclave's Intellilink's interface includes a 6.5-inch touchscreen display (Sync 3 uses an 8-inch touchscreen) and smartphone radio app connectivity. Bluetooth provides a wireless connection between the system and your phone, and voice controls make it easy to call home without looking away from traffic. While the system is impressive, you can't get Apple CarPlay or Android Auto with the Enclave, so you won't find as many smartphone capabilities here.
Safety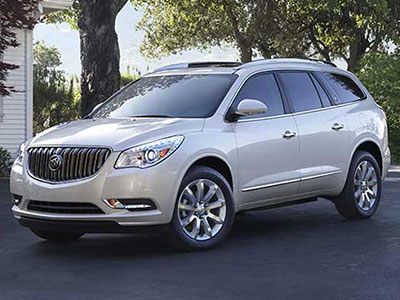 Here we like the Buick Enclave, which comes standard with the OnStar telematics system. This technology provides an extensive safety net, so you don't have to worry about breaking down on the side of the road late at night. On such an occasion, help is never far away. OnStar also includes automatic collision notification, which can now detect a crash even if your airbags don't deploy. After an accident, the system alerts an OnStar representative, who can send help even if you don't respond.
Of course, the Lincoln MKT also strives to keep you safe. Like the Enclave, it boasts a long list of high-tech driver aids that monitor your surroundings and even intervene to help you avoid an accident. The lane-departure warning system, for example, can automatically react to bring you back within the proper white lines. The small extras put the Enclave a nose ahead in this category.
Power & Performance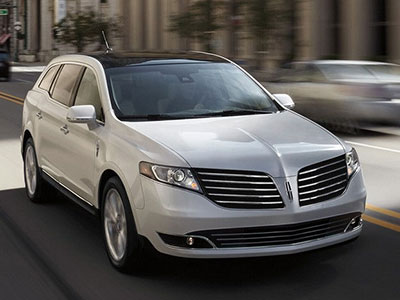 The Lincoln MKT's EcoBoost engine can't help but impress. It's specially designed to maximize power even as is makes the most of what you spend at the pump. Getting up to speed feels like a truly luxurious experience - smooth, controlled, and quick. Add all-wheel drive and you'll enjoy impressive control and increased safety over slick or icy roads.
Like the Lincoln MKT, the 2017 Buick Enclave can tow up to 4,500 pounds. That makes both models attractive to anyone who likes to go boating on weekends. The Enclave doesn't provide as much horsepower as you get with the Lincoln MKT, but the suspension is tuned to deliver a smooth, comfortable ride.
Learn More about the Lincoln MKT

The 2017 Lincoln MKT is a luxurious SUV that your entire family can enjoy and our overall pick. Inside, standard features like leather upholstery and tri-zone automatic climate control are exactly what you need to get through the day in style while tech features keep you connected. When comparing two impressive vehicles, the Lincoln MKT comes out on top, and we know that when you pack the entire family into the Lincoln MKT for your next road trip, you'll enjoy the ride.