It doesn't seem very long ago there was no such thing as a luxury compact crossover, but now there's a pretty impressive array of models to choose between. If you are looking to buy in this segment, the 2017 Lincoln MKC and the Volvo XC60 could well be on your list of ones to consider, so let's take a look at how they measure up against each other in a head-to-head comparison.
2017 Lincoln MKC vs Volvo XC60
Exterior Styling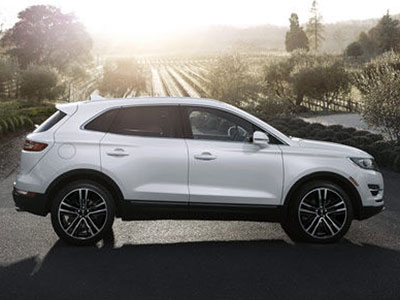 As we're not talking about three rows of seats and cavernous amounts of cargo space with these models, the way they look is vitally important to their success. From a side view, most crossovers follow a fairly similar blueprint, but it's an altogether different matter at the front. The fascia of the 2017 Lincoln MKC is striking and distinctive, and it's not a model you're likely to mistake for another brand. It's more about presence than pretty, which is appropriate for a luxury vehicle.
The Volvo XC60 looks an awful lot like a shrunken version of the previous generation XC90, which isn't a bad thing by any means. It is an endearingly wedge-shaped design that gives a sporty stance, but it's a design that's starting to age at the side of many of its rivals.This round goes to the Lincoln MKC.
Features and Equipment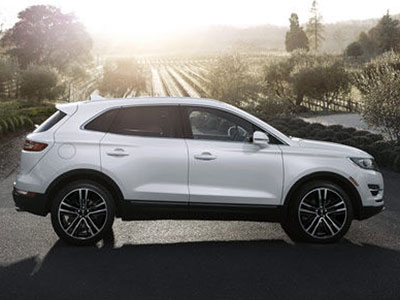 Crossovers claiming luxury status have to have a great set of features and equipment, and the Lincoln MKC doesn't disappoint. Standard options even in entry models is extremely impressive, including power adjustable heated front seats, dual-zone automatic climate control, keyless ignition, remote starting, active noise cancellation, MyKey, HID headlamps, reverse sensors, and 18-inch alloy wheels. A power liftgate and an auto hold function (which keeps the vehicle in place when stopped without the driver's foot on the brake) are also now standard this year.
The Volvo is packed with standard features and equipment too. The XC60 comes standard with the likes of leather seats, Bluetooth streaming, a panoramic sunroof, a 7.0-inch display with navigation, and rear parking sensors. Beyond the entry level things just get better and better with both vehicles, but we like some of the new standard features on the Lincoln. By a razor's edge, this one goes to the Lincoln MKC.
Power and Performance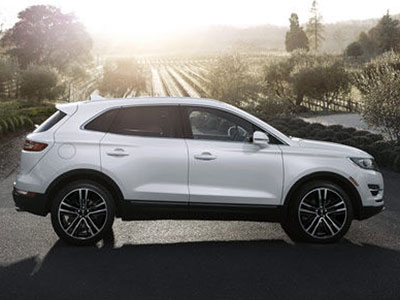 Rather than concentrating solely on a balance between power and fuel efficiency, the 2017 Lincoln MKC also delivers strongly in the areas of steering and handling too. There's no V-6 engine option, but that's not a problem as the standard 2.0-liter EcoBoost turbo and the optional twin-scroll 2.3-liter four-cylinder are both exceptionally good, and deliver 240 and 285 horsepower, respectively.
The base engine in the XC60 is also a 240 horsepower 2.0-liter four-cylinder, and the optional unit is another 2.0-liter four that this time develops 302 horsepower courtesy of additional supercharging. Despite a slight power advantage, the Volvo feels and drives heavier and less agile than the Lincoln MKC, so this is another win for the Lincoln MKC.
Safety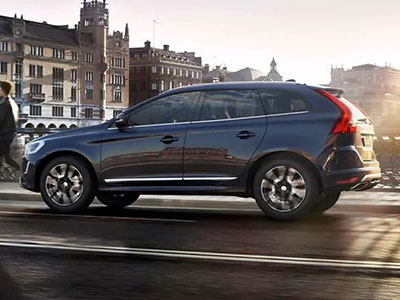 Although the official safety ratings for the 2017 Lincoln MKC are not at the very highest level, there is an impressive array of standard and available safety features and equipment throughout the range. Blind spot monitors with rear cross-traffic alerts and a rearview camera are standard with all models.
It's a cliché that Volvos are safe, but only because it's invariably true. The 2017 XC60 gets a full five star rating for overall safety from the NHTSA and the IIHS gives it coveted Top Safety Pick+ status. As most buyers concerned with safety will inevitably judge a vehicle on these ratings, this is a win for the Volvo.
Learn More about the Lincoln MKC

Volvos have a certain image, and the best word to describe that image is safe. If all you're looking for is safety, the Volvo won't disappoint. But Volvos don't excite in the same way the Lincoln MKC does. The Lincoln MKC has more presence, with better styling and a more responsive driving experience. The 2017 Lincoln MKC is definitely the better option.