The 2017 Lincoln Continental and the Hyundai Genesis 690 are impressive luxury sedans. Both are known for upscale passenger comfort and high-end performance. However, you may be left wondering which model is right for you. If that's the case, give our comparison guide a quick read.
2017 Lincoln Continental vs Hyundai Genesis 690
Interior Luxury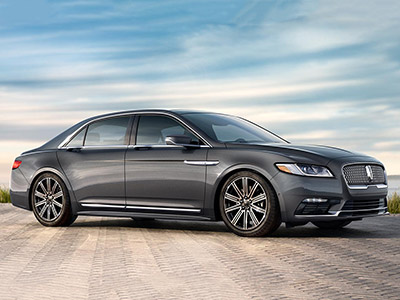 The 2017 Lincoln Continental's interior was designed to leave you breathless. The cabin's handsome design, which includes leather upholstery and a range of high-quality trim materials, firmly establishes the Lincoln Continental as one of the most refined sedans in its class. Innovative creature comforts, like front seats with heating, ventilation, and massage features, create long-term comfort.
Of course, the Hyundai Genesis 690 isn't far behind. The Genesis 690 cabin sports rich Nappa leather and stylish wood and metal accents. On hot summer days, the seat ventilation cools you down in a jiffy. As in the Lincoln Continental, passengers enjoy maximum elbowroom.
Infotainment & Convenience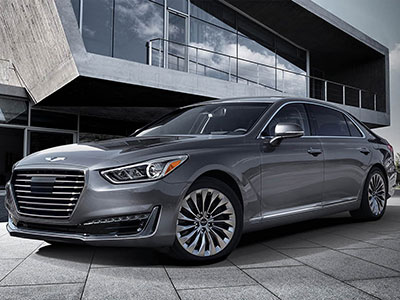 Here, the Hyundai Genesis 690 has a slight edge. The 12.3-inch central infotainment display is responsive and easy to use. It also offers turn-by-turn navigation to help you explore new territory. With the 17-speaker Lexicon surround-sound system, your favorite tunes sound crystal-clear.
However, the Lincoln Continental proved tough to beat. Its Sync 3 system provides cutting-edge smartphone integration features, so you can keep up with friends and stream your favorite Internet radio stations. Use the system's voice controls to access apps without looking away from traffic.
Power & Performance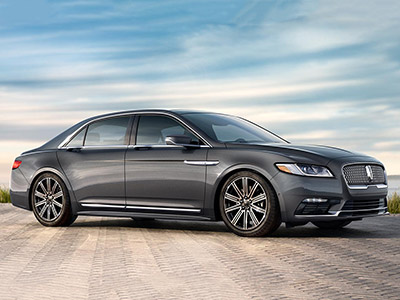 Once again, the 2017 Lincoln Continental comes out on top. You'll love its smooth blend of power and on-road comfort. As you cruise the highway, the cabin remains luxuriously quiet. The Lincoln Continental also earns up to 19 city/26 highway mpg.
Of course, the Genesis 690 was also designed to provide substantial on-road power and a comfortable ride. However, it's not quite as fuel-efficient as the Lincoln Continental, earning up to 17/24 mpg. Still, you'll feel at home on the highway, where you'll discover a swift performance and a quiet, serene cabin.
Passenger Protection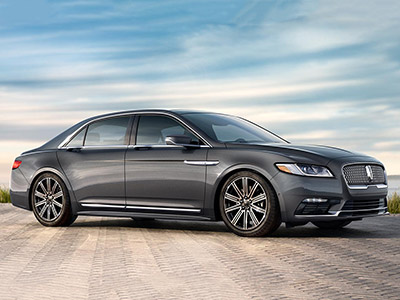 In terms of safety, the 2017 Lincoln Continental comes out on top. Its advanced systems, including forward collision mitigation, scan your surroundings and help you avoid immediate danger. The Lincoln Continental even detects pedestrians, helping you navigate busy city streets after dark.
With the Genesis 690, you'll enjoy your fair share of high-tech safety devices. The Genesis Connected emergency telematics system helps you solve unexpected issues, thanks to features like automatic collision alert. The drowsy driver warning system lets you know if you're showing signs of fatigue.
Learn More about the Lincoln Continental

While both models impress with their stunning interior design and high-tech safety gear, the 2017 Lincoln Continental is the overall winner. This luxury sedan delivers a taste of the finer things - with everything from stylish leather upholstery to front seats that massage your shoulders during rush-hour traffic. High-tech infotainment gear keeps you connected, thanks to features like smartphone integration and turn-by-turn navigation. On the road, the Lincoln Continental blends seamless ride comfort with swift acceleration. Take the Lincoln Continental on a test drive today!