The 2017 Lincoln Continental and the Cadillac CT6 are among the top luxury sedans, offering rich passenger comfort and a smooth, powerful ride. They're also big on safety, with a range of high-tech gear designed to keep you safe. If you're wondering which model is right for you, check out our side-by-side comparison guide.
2017 Lincoln Continental vs Cadillac CT6
Interior Luxury and Support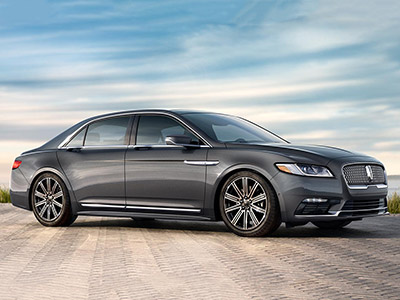 In terms of interior luxury, the newly revised 2017 Lincoln Continental is at the top of its game. The driver seat adjusts in 30 directions, making it easy to customize for drivers of all sizes. Choose from a wide range of handsome leather upholstery and trim options for the interior style that suits your individual tastes.
The Cadillac CT6 is close behind, with a list of its own unique offerings. It may not be quite as luxurious as the Lincoln Continental, but it supplies a range of bold modern color schemes and sleek interior style. Both rows deliver substantial head- and legroom for maximum comfort.
Safety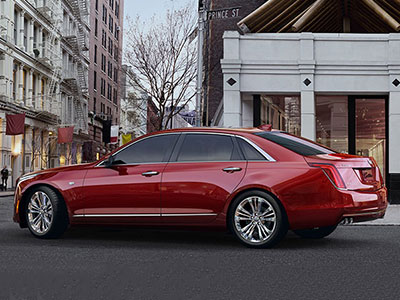 This race was a tight one, but the Cadillac CT6 pulls ahead, thanks in part to its wide-ranging safety technology. Use the OnStar telematics system to solve unexpected problems. Features like on-demand roadside assistance and automatic collision control come in handy. At low speeds, the forward collision mitigation system automatically applies the breaks to help you avoid an accident.
Of course, the 2017 Lincoln Continental wasn't easy to beat. This luxury sedan is packed with advanced safety systems, which monitor your surroundings and alert you to danger. The frontal collision warning system can detect pedestrians and apply the brakes whenever necessary. Use the 360-degree parking camera to ease into parallel spaces without issue.
Power and Performance: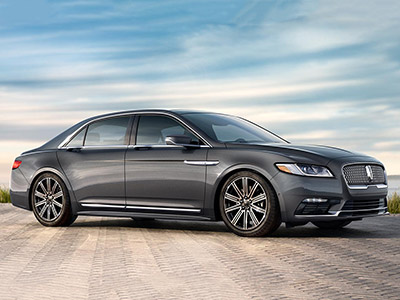 Here the 2017 Lincoln Continental has the edge. This sedan delivers high-performance power and moneysaving fuel economy, giving you the best of both worlds. You'll love its twin-turbo performance - the Lincoln Continental gets you up to speed in a snap! It also provides world-class ride comfort and a smooth, responsive ride.
The Cadillac CT6 was also designed for high-end luxury performance. It may not have come out on top, but it doesn't disappoint. The CT6 supplies excellent acceleration when you need it and, when you just want to cruise, plenty of smooth comfort.
Tech and Convenience Features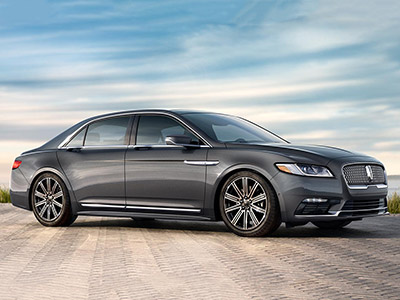 Once again, the 2017 Lincoln Continental takes the lead. Its Sync 3 infotainment system includes an 8-inch color touchscreen and impressive voice control technology. Smartphone integration features mean you can talk to friends and stream music through the central system, without having to look away from traffic.
With the Cadillac CT6, you also get an innovative central touchscreen that's designed to help you stay connected. Thanks to Apple CarPlay and Android Auto capabilities, the CT6 delivers seamless smartphone integration. Finally, the 4G LTE Wi-Fi hotspot gives you the ability to surf the Web from the highway.
Learn More about the Lincoln Continental

Both of these sedans provide generous interior luxury and high-tech infotainment gear, but the 2017 Lincoln Continental comes out on top. Inside, the Lincoln Continental is nothing short of elegant, with refined leather upholstery and your choice of cabin trim. You'll enjoy long-term comfort, and high-tech infotainment gear keeps you connected throughout your travels. On the road, the Lincoln Continental feels incredibly responsive. It also balances impressive power with modern fuel economy. Take the Lincoln Continental out on a test drive today!