Can a midsize luxury sport sedan like the 2017 Acura RLX compete with an esteemed full-size sedan like the 2017 Lincoln Continental? You might be surprised by the comparison, but it's a popular one. Is the smaller Acura RLX so much better than the 2017 Lincoln Continental that it earns and deserves its higher price ticket? Let's take a closer look.
2017 Lincoln Continental vs Acura RLX
Exterior Styling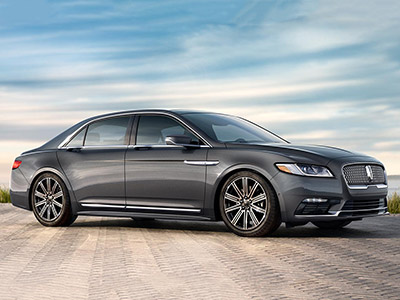 If Lincoln was looking to make a statement with its reintroduction of this famous nameplate, mission accomplished. The Lincoln Continental is attractive, well-balanced, and just glitzy enough to justify its luxury billing without going over the top. This Lincoln has a distinctly European look about it despite its American heritage, a totally understandable choice based on its competitors.
There's nothing inherently wrong with the way the Acura RLX looks, but there's certainly nothing to make anyone think "Wow!" when they see it either. If this was from the Japanese automaker's mass-market main brand it would probably be fine, but at this price buyers are entitled to expect more. A very big first win here then for the 2017 Lincoln Continental.
Interior Comfort and Quality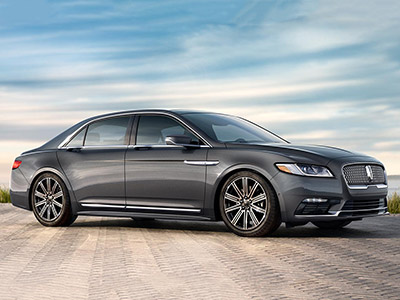 The 2017 Lincoln Continental tells the tale of two interiors to some extent, with the front seats offering a sport sedan design while the rear is very much the well-heeled executive lounge. This behicle is spacious, and the comfort afforded by the available space is matched by the opulence of the design and materials as well as the quality of the build.
To some extent it's the opposite story in the Lexus, where those in the front have seats that feel a bit like executive thrones while the rear seat passengers would probably ask for more headroom and legroom. The cabin is eye-catching in terms of its style and design, but it's no match for the Lincoln Continental.
Engines and Performance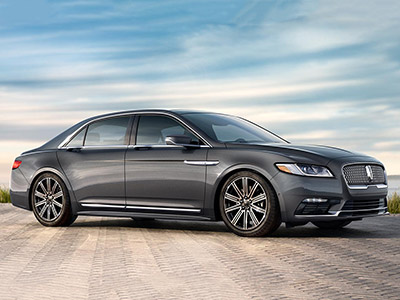 The Lincoln Continental offers three engine options, all V-6 units of 3.7, 2.7 turbo and 3.0-liter twin-turbo displacements, developing 305, 335 and 400 horsepower, respectively. The ride is perhaps a little firmer than we might expect, but that also helps make the car a more engaging drive than some might assume too.
The Acura employs all manner of electronic wizardry to aid the way it rides and drives, which is a very Japanese way of going about things. Despite this, the standard 3.5-liter V-6 is no class leader and its 310 horsepower can't match two of its rival's engines. You can opt for the very good Acura hybrid, but overall this is another win for the Lincoln Continental.
Fuel Economy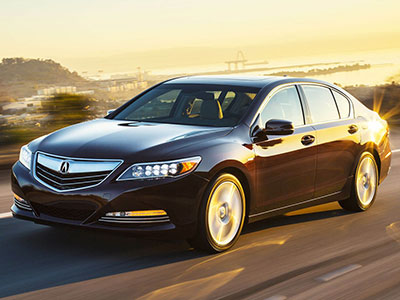 The Lincoln Continental doesn't bother with advanced fuel-saving technologies like eight or nine-speed transmissions, hybrid powertrains or cylinder de-activation, which is clearly apparent when you see the EPA-estimated fuel-efficiency ratings. It's not terrible, but best figures of 18 mpg in the city, 27 mpg on the highway and 21 mpg combined are not exactly world-beating. http://www.fueleconomy.gov/feg/PowerSearch.do?action=noform&path=1&year1=2017&year2=2017&make=Lincoln&baseModel=Continental&srchtyp=ymm
The standard front-wheel drive version of the RLX is rated at 20 mpg in the city, 30 mpg on the highway and 23 mpg combined, while Sport Hybrid models offer 29/30/29 mpg. This is a pretty comfortable, if rare triumph for the Acura RLX then. http://www.fueleconomy.gov/feg/PowerSearch.do?action=noform&path=1&year1=2017&year2=2017&make=Acura&baseModel=RLX&srchtyp=ymm
Learn More about the Lincoln Continental

You'll find more models in the 2017 Lincoln Continental lineup than in the Acura RLX family, but the Acura is smaller, less powerful, less comfortable and duller to look at. How that translates into a vehicle that's actually more expensive is mind boggling to us, especially when we put it head-to-head with the bigger, more luxuriously appointed Lincoln Continental. This choice is a no-brainer.