The 2017 Lincoln Continental is an iconic luxury sedan that delivers cutting-edge powertrains, upscale interior comfort, and modern technology. After a brief respite, the Lincoln Continental makes a big comeback splash with a spectacular array of safety features and driver aids. Inside, the Lincoln Continental is truly opulent, combining roomy passenger space with a smooth, quiet ride. Under the hood, the twin-turbo V6 engine is big on power, giving you full command of the highway.
2017 Lincoln Continental
The newly redesigned 2017 Lincoln Continental is poised for an incredible debut. Inside, the cabin speaks to modern drivers' high standards, offering a wealth of world-class luxuries. Both rows of seating are dressed in soft, handsome leather. The cabin sports your choice of wood, metal, or leather trim and a refined sense of style. When you settle in behind the wheel, you'll find that the Lincoln Continental's Perfect Position Seat lives up to its name. It offers 30-way adjustability and independent thigh extenders, creating comfort and support for drivers of all sizes. The massage feature is just what you need at the end of the day. The backseats recline to maximize legroom during long road trips. With heated and cooling seat features, you can conquer any season.
The 2017 Lincoln Continental is home to Lincoln's new Sync 3 infotainment system, which takes convenience to the next level. Use Sync voice controls to access smartphone or navigation features without looking away from the road ahead. The navigation system incorporates smartphone-like touchscreen features, including swipe and pinch-to-zoom. Access your favorite apps, including AccuWeather and iHeartRadio, on the central touchscreen. The Lincoln Continental's panoramic sunroof spans nearly the entire roof, offering you and your passengers an expansive view of the sky.
This sedan also speaks to your safety needs. The adaptive cruise control system uses both radar technology and a camera to modify your speed, so you can use it in stop-and-go traffic. The pre-collision assist system includes pedestrian detection. It alerts you when it senses danger up ahead, and, if you fail to act in time, the system can pre-charge the brakes to mitigate damages or help you avoid an accident altogether.
3.0-liter V6 engine combines generous power with a fuel-efficient performance. Whether you're easing into rush-hour highway traffic or passing slower vehicles, you'll find that acceleration is always abundant. With all-wheel drive, the Lincoln Continental enhances traction over slick or icy pavement.

Continental Black Label
The Lincoln Continental Black Label offers stunning style and rich interior comfort. Choose from three designer interior themes for the cabin that speaks to your personal tastes. The Black Label is also stocked with unique features - like upgraded leather upholstery - for maximum comfort. It also includes a premium maintenance plan to keep your Lincoln Continental Black Label in sporting shape.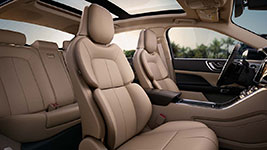 Perfect Position Seat
Independent thigh extenders and plush, contoured cushions create the perfect fit.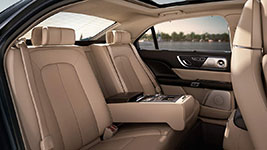 Rear-Seat Luxury
Enjoy power lumbar support and heating, cooling, and massage features.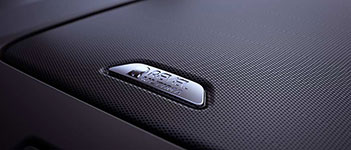 Revel Audio System
The sharp clarity of Revel Ultima will delight audiophiles.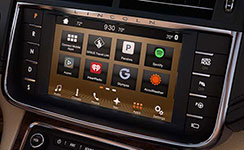 Sync 3
Hands-free infotainment options for the modern driver.
Conclusion
If you're shopping for a spacious, upscale ride, the 2017 Lincoln Continental is the luxury sedan for you. When you've got a Lincoln Continental in your driveway, you'll always look forward to a smooth, confident ride. Inside, innovative comfort features leave you feeling perfectly situated. Tech gadgets, like the impressive Sync 3 infotainment system, are just what you need to stay connected on the go. Cutting-edge safety gear offers the most in passenger protection. Take the Lincoln Continental on a test drive today!